A temporary exhibition at the Spiezeugmuseum, Riehen, 2003  (nearby Basel)
A temporary exhibition at the Alexis Forel Museum, Morges, 2010-05-26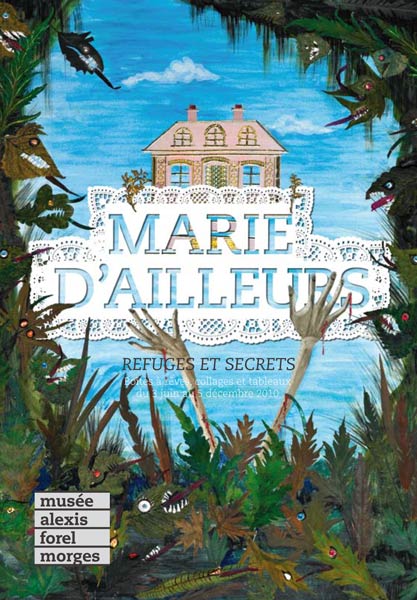 MARIE D'AILLEURS
REFUGES AND SECRETS
Temporary exhibition from
3 June to 5 December 2010
Wednesday – Sunday, 2.p.m. to 6 p.m
This temporary exhibition is an indispensible complement to Marie D'Ailleurs' 'Box of Dreams' which has been on show at the Alexis Forel Museum since 2006.
Its pictures, collages, texts and memoirs give us an insight into the singular world of the artist Madeleine Schlumberger, better known as 'Marie d'Ailleurs' (1900 – 1981).
Presented to the public for the first time, these pictures – refuges from the modern world, rebellious collages and poignant writings – shed light on the secrets of an artist out of step with her times.