MUSEUM Alexis Forel in Morges
The boxes of dreams from Marie d'Ailleurs.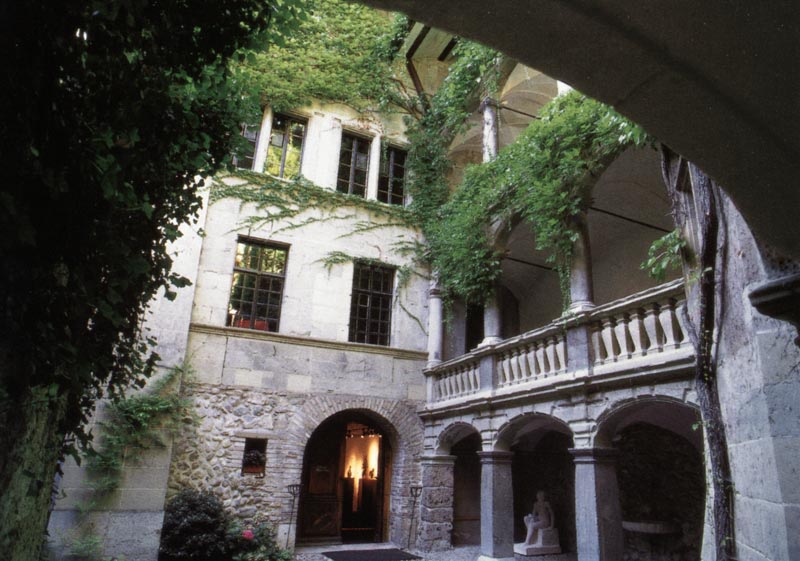 The Alexis Forel Museum is in Morges, a quiet little town on the banks of Lake Leman a few kilometres from Lausanne (Switzerland). The various scenes created by Madeleine Schlumberger (known as « Marie d'Ailleurs ») are exhibited on the ground floor of this pretty Renaissance house. A refined scenography adds to the charmed atmosphere. The artist tells the spectator in advance that:
« I offer you a brief moment, a paradise of quiet… »
Alexis Forel Museum
Grand-Rue 54
CH 1110 Morges
For opening hours
Contact
phone+49 21 801 26 47
museeforel@bluewin.ch
___________________
map of Morges:
Cabinet de curiosités
(Cabinet of Curiosities) photo © G Clauss
« It was you, Christophe, my grandson, who drew my attention to the boutique in an unknown street where I found this masterpiece in walnut… » says the artist.
The subjects vary considerably. They include: A Cabinet of Curiosities, My Simple House, visible from four sides, Alsatian Grandmothers' Drawing Rooms, The Theatre of Louis II of Bavaria, The Antique Dealer Who Doesn't Want to Sell Anything, an Old Village, etc…
Each interior or landscape contains hundreds of minute antique objects, meticulously arranged. The artist displays them with mirrors, dramatic lighting and trompe-l'œil perspectives. The curtains open onto windows revealing snow-covered landscapes, secret gardens and enchanted places.